Poetry In Flight
Poetry Contest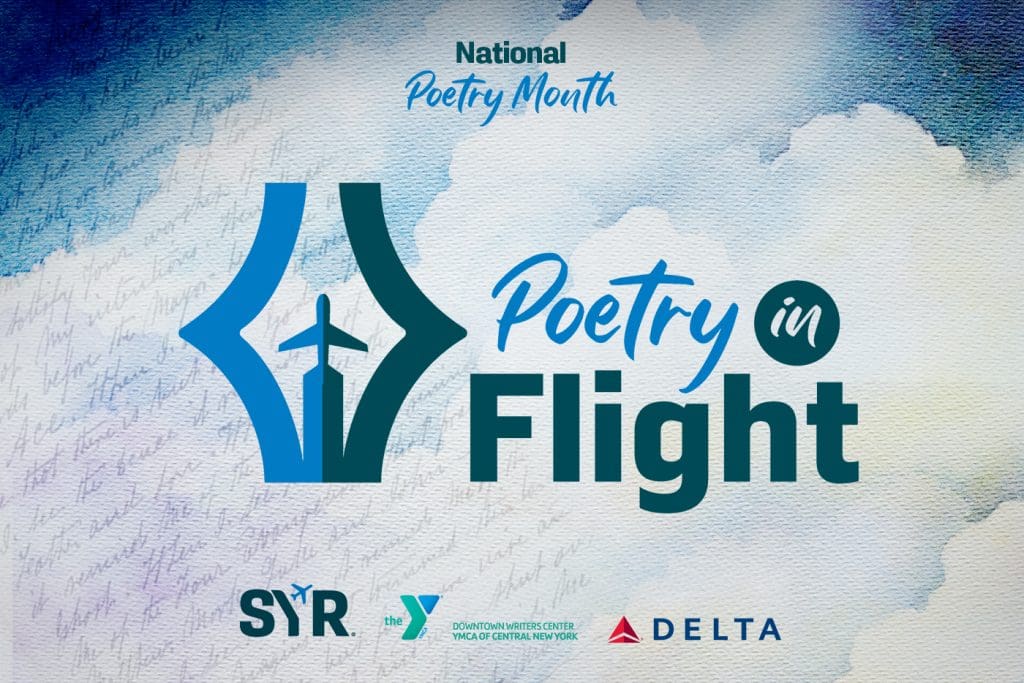 The Syracuse Regional Airport Authority (SRAA)/Syracuse Hancock International Airport (SYR), the YMCA of Central New York's Downtown Writers Center, and Delta Air Lines are proud to present the "Poetry in Flight" aviation/travel-themed poetry competition! Just in time for National Poetry Month (April), the contest ran throughout April 2021. The judging panel reviewed all submissions and chose winners and selected finalists through the month of May.
Poems were aviation and travel themed, and were accepted in two categories: Adult and Youth (grades 6-12). Submitted poems were judged by a panel of local writers organized by the YMCA of Central New York Downtown Writers Center.
The winner of the adult category received a pair of round trip plane tickets good for travel in the 48 contiguous states or Canada courtesy of Delta Air Lines!
The winner of the youth category received a gift basket from Barnes and Noble valued at $500, as well as one year of enrollment in the Young Authors Academy at the YMCA of Central New York Downtown Writers Center in Syracuse!
The winner of each category and selected finalists will have their poems displayed both on this website and in the SYR terminal for travelers to enjoy for the next year.
YOUTH CATEGORY WINNER
YOUTH CATEGORY SELECTED FINALISTS
ADULT CATEGORY WINNER
ADULT CATEGORY SELECTED FINALISTS
FEATURED POETS