---
Current Display
Currently, 223 pieces of artwork are displayed throughout Syracuse Hancock International Airport (SYR) as part of the SYR Community Art Program. The artwork was produced by a multitude of local organizations from five counties served by SYR including high schools, libraries, organizations supporting individuals with intellectual and developmental disabilities, youth advocacy organizations, juvenile detention centers, and senior living facilities! This represents a significant expansion of the program and is more inclusive of a broader swath of the region served by the airport. Check out the gallery below for photos of local artists hard at work creating their masterpieces, as well as just a small sampling of the artwork displayed at the airport.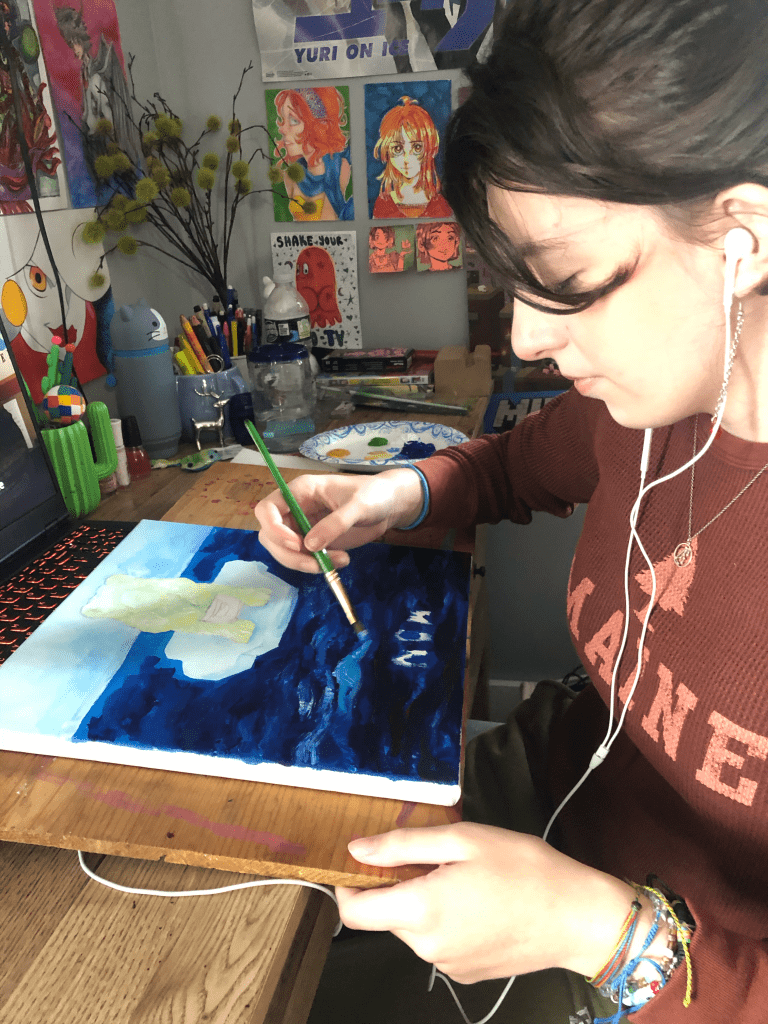 ---
Background
In November 2020, Syracuse Hancock International Airport (SYR) launched the SYR Community Art Program. The goal of the program was to provide an opportunity for individuals of all abilities to express themselves artistically at a time when they may feel disconnected from the rest of the world. Consisting of over 120 paintings from 10 community organizations, their artwork was displayed throughout SYR.
The Syracuse Regional Airport Authority (SRAA) reached out to local high school art departments, senior living facilities, organizations that provide support to families and individuals with developmental and intellectual disabilities, and other local organizations that work with members of our community to gauge interest in the program early in Fall of 2020.
Organizations who agreed to participate were delivered their requested number of blank 12" by 12" canvases for distribution to individuals they serve. Individuals used paint, crayons, and more to create their masterpieces.
The overwhelming positive response to the program prompted the SRAA to set aside multiple locations to display the artwork throughout the airport – both pre-security checkpoint and post-security checkpoint. The works of art provide a sense of place for travelers, showcasing the talents of local artists.
The SYR Community Art Program is just one component of a larger initiative to bring art into SYR.