General Aviation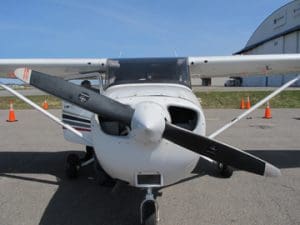 General aviation comprises all civil aircraft operations not classified as air carrier or taxi and commuter operations. Approximately 68 acres are currently allocated to general aviation operations, which include fixed-based operator facilities, hangars, tiedowns, and aircraft parking aprons. There are approximately 60 based aircraft at Syracuse Hancock International Airport.
Syracuse Hancock International Airport provides commercial facilities for fixed base operators (FBOs) and activities that involve the sale of general aviation products and services to the public. It also provides for non-commercial facilities limited to the basing and servicing of private aircraft maintained by individuals or organizations.
FBOs provide support services such as deicing, fueling, and cargo handling for most of the major airlines flying into Syracuse, as well as flight instruction, charter, and cargo services, and aircraft management services to private clients.
Million Air
(315) 937-5770
Questions about General Aviation Leasing?