REAL ID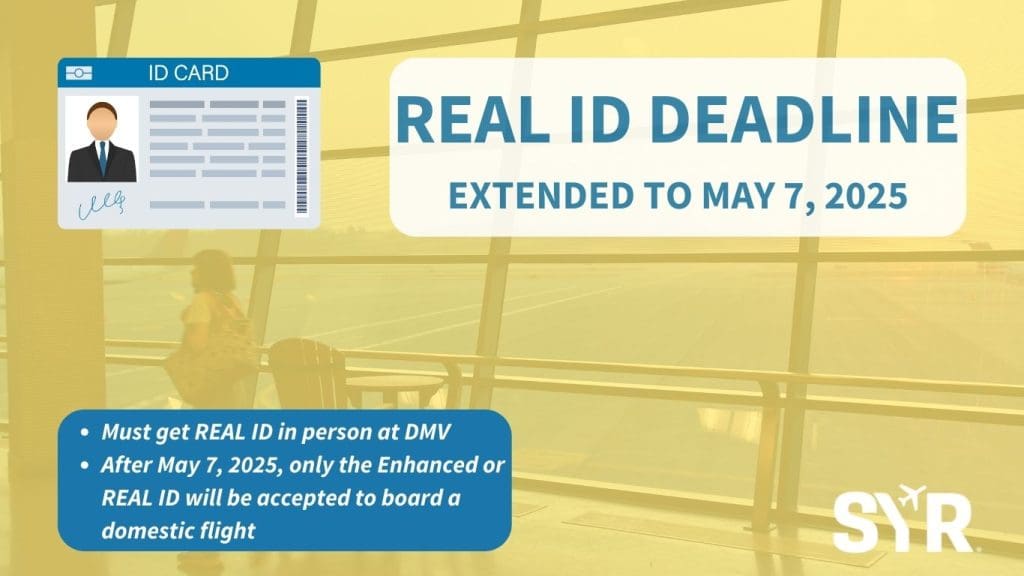 Travelers should be advised that after May 7, 2025 (deadline extended again), only Enhanced licenses or REAL IDs will be accepted as forms of identification for boarding a domestic flight (unless you already have a Passport).
More information can be found in this December 2022 Press Release from the Department of Homeland Security.
Additional information can be found on the New York State DMV website here.
For more general background about the history of REAL ID, visit the DMV's Federal REAL ID page here.