Dropping Off and Picking Up
SYR Airport now has an active curbline. This means that vehicles are not allowed to stand or park at our curbline and wait for passengers. Signs are located on the curbline informing drivers of the active curb-line and warning against standing or parking along side of it.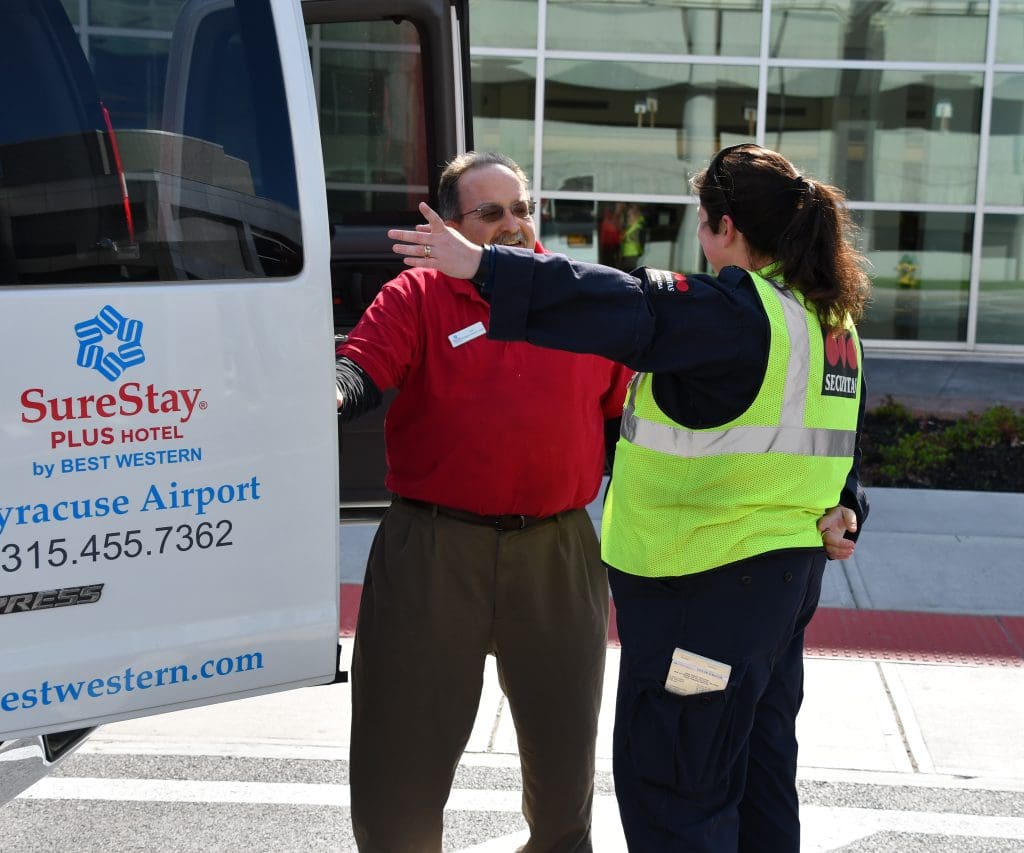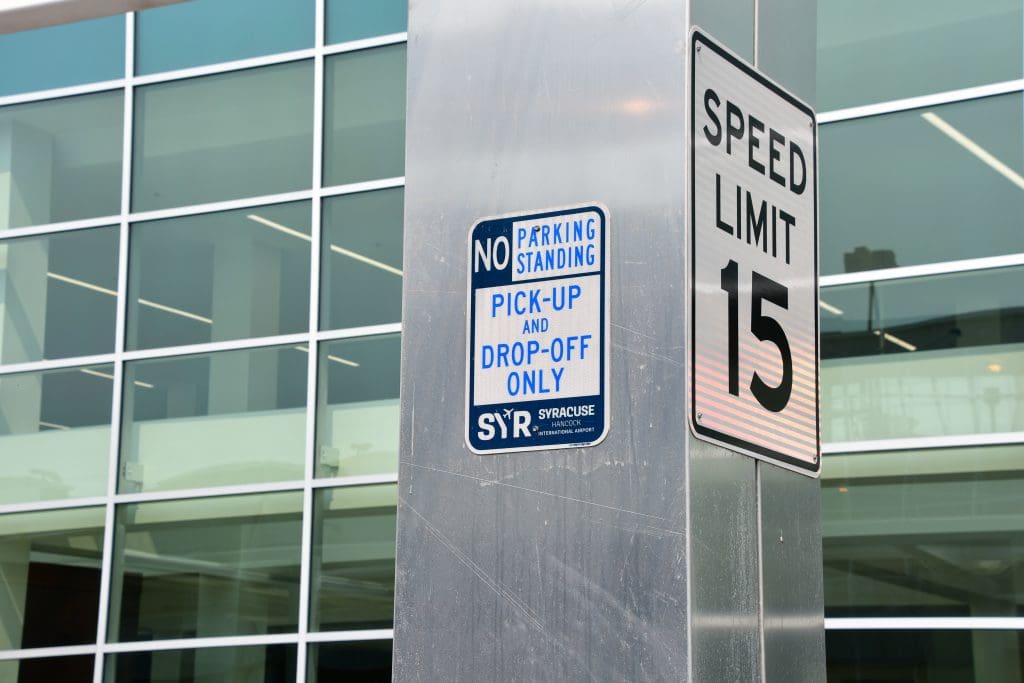 We strongly recommend those who are waiting for passengers to arrive at SYR wait in our Cell Phone Lot – free of charge – until the arriving passengers contact them. Please proceed to the curb-line only when the arriving passengers confirm they are ready for pickup.
For information about using taxis or rideshare services, please click here.