Dropping Off and Picking Up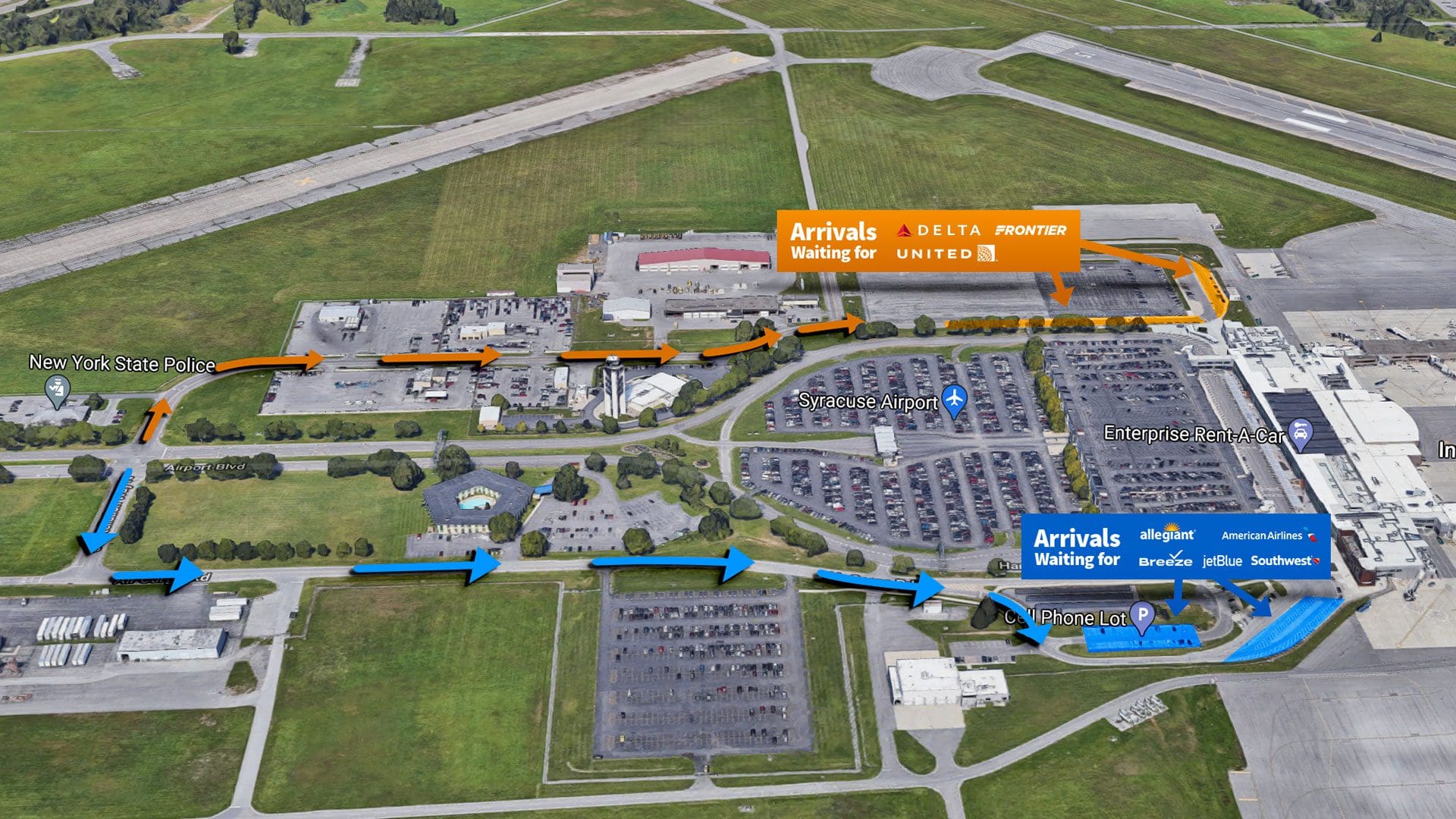 PICKING UP
Drivers picking up arriving passengers should follow the color-coded signs to wait in the designated arrivals pick up areas for Terminal A and Terminal B (please see image above), located at the outer curb lines of each terminal. Only those passengers with mobility issues will be permitted to be picked up at the front curb line in the designated, marked handicap spots.
As a reminder, vehicles are not allowed to sit and wait along the road leading into the airport, including the side of the road entering the front curb line on the Terminal A (south) side of the airport. This is to protect the safety of motorists and pedestrians alike. Please wait for your arriving passenger in the designated areas (please see image above).
Motorists arriving on airport property are encouraged to pay close attention to the flashing signs prior to the traffic light on Col. Eileen Collins Blvd for instructions on the new pickup locations.
The airport has an active front curb line, intended for active drop offs only. This means that motorists are not permitted to stand or park at the curb line for any reason. Signs are located on the curb line informing drivers of the active curb line and warning against standing or parking along side of it.
DROPPING OFF
Departing passengers may continue to be dropped off at the front curb line of the airport. As a reminder, the front curb line is an active curb line, meaning only active drop offs are permitted at the curb line.
For information about using taxis or rideshare services, please click here.