Military Personnel Amenities
Military Courtesy Room
We are proud to be the home of The Gregory J. Harris Military Courtesy Room at Syracuse Hancock International Airport. This unique space offers active-duty military personnel and reservists, particularly those traveling through Hancock Airport on deployment, a comfortable location to relax, grab a complimentary bite to eat and wait for their flights.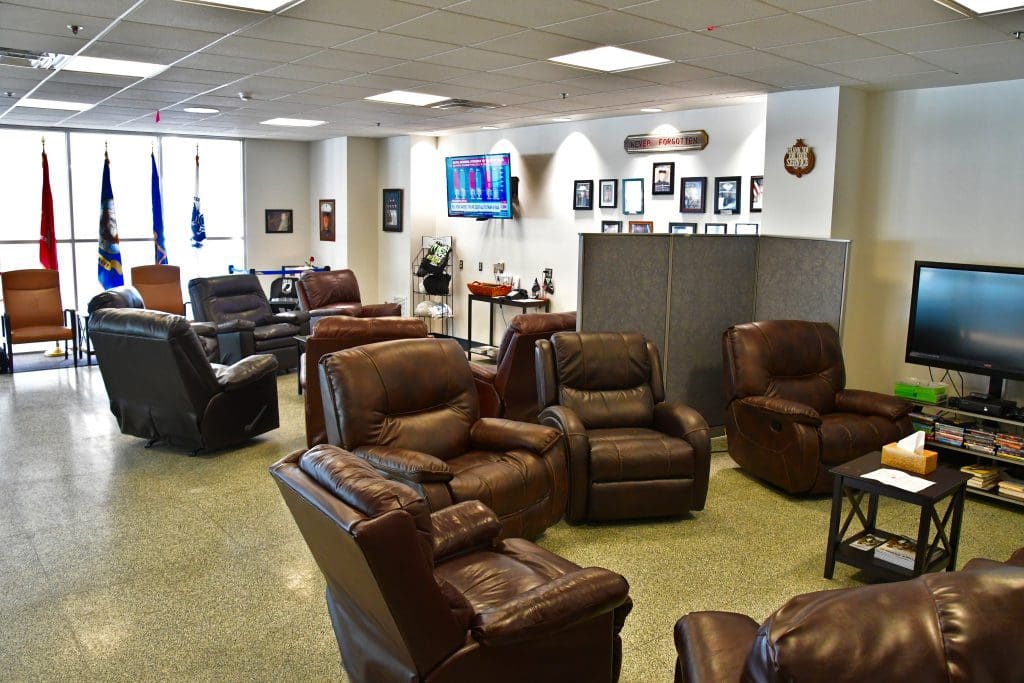 The Courtesy Room is named in honor of a local Marine, Cpl. Gregory J. Harris who was captured in June of 1966 during the Vietnam War and is still unaccounted for. Cpl. Harris was a 1963 Graduate of West Genesee High School and has family and friends that still live in Central New York are actively pursuing his case with the Department of Defense.
Donations, both monetary and non-perishables, are regularly received from many local businesses and private individuals yet resources are always needed to maintain the Military Courtesy Room on a monthly basis. Monetary donations and goods can be coordinated through the Courtesy Room Staff by initially contacting the Room directly at (315) 455-3440 or by using their email below. Volunteers are also regularly needed to provide assistance to those service members utilizing the Military Courtesy Room. Those interested in volunteering or donating, can contact the staff via email at gjharrismilitarycourtesyroom@gmail.com. More information may also be found on their website www.gregharrismcr.org.
Gate Passes for Family of Military
If your loved one is flying in or out of Syracuse, you can contact their air carrier to request a gate pass to meet them as they arrive or wait with them until they depart. This service is at the discretion of the airline.